Introduction: The Word of God is alive. The Holy Spirit can give different messages from the exact same text. Deuteronomy chapter 9 is a perfect example of this. It also has more than one message.
Message No. 1. Have Faith in Your Battles Because God Loves You Despite Your Sins. A casual reading of Deuteronomy Chapter 9 reveals God's encouragement to a nation that was about to face enemies that were (by the world's standards) mightier than they were. God gave the same encouragement in Chapter 1. He will sometimes repeat a message to draw emphasis. With faith in Him, He would win the Jews' battles against mightier nations that awaited them. Yet, His mercy, grace, and His blessings needed to be accepted in humility. His actions on behalf of the Jews were completely underserved. He reminded the Jews that that they repeatedly rebelled in the wilderness. Without Moses' intervention, He would have destroyed them. You too can benefit from this message. He wants you to have faith in Him to win your battles. Yet, you must be humble.
Message No. 2. Be an Intercessory Prayer Warrior to Reverse the Curses Upon Others. In addition to helping to encourage you, God also wants you to draw a lesson from this chapter to help others. The devil has armies of demons that we cannot face on our own. He has enslaved the nations of the world to sin. This has caused the people of Earth to bring curses upon themselves ranging from addictions, materialism, to self-idolatry. God wants you to be the Moses in this story. He wants you to help reverse the self-imposed curses on the unrighteous and undeserving nations of Earth. Yet, to be an intercessory warrior in His army, you should learn seven lessons from this chapter. First, you need to have faith that your prayers will prevail over a much bigger spiritual enemy. If you don't believe in intercessory prayer, the devil has already won. Second, for God to use you, you must be humble. Third, for Him to use you, you should repent of any sin in your heart. Fourth, for Him to use you, be grateful for the grace you have received. Fifth, to be an effective intercessor, you must have a love for those who do not deserve to be loved. Sixth, to be an effective intercessor, you must forgive people who do not deserve to be forgiven. If you can't forgive them, why should God listen to your requests that He do so? Finally, to be an effective intercessor, you must be steadfast in your prayers for the undeserving. Through his steadfast prayers and fasting, Moses helped to lift the curses that the Jewish nation had brought upon itself. God is looking for you to do the same.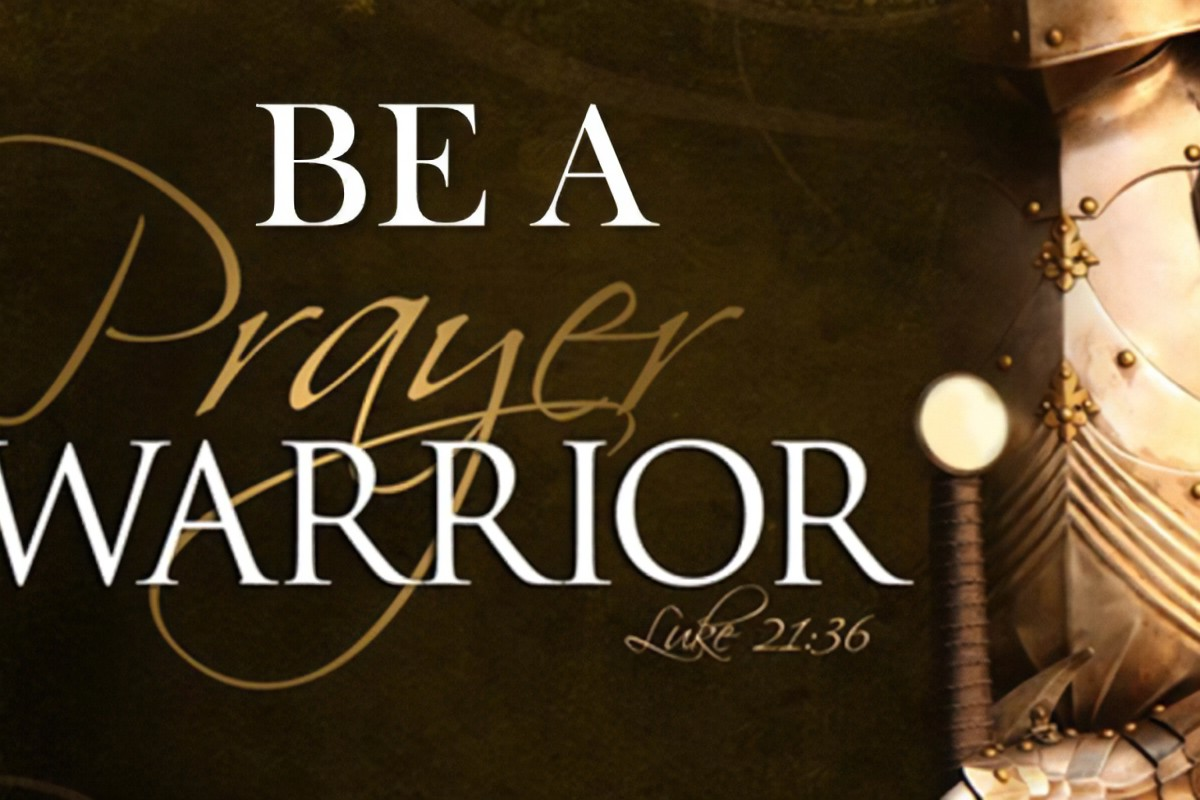 Love others by praying for them
1) Faith: With God, All Things are Possible. Dt. 9:1-3; 1:27-31.
Do not fear your enemies. When the Jews crossed the river Jordan, they faced the "Amorites", a nation that was mightier than them. This battle they could only win with God's help. God also knew that the Jews had little faith in His promises. Thus, He had Moses twice repeat the same promise of victory against the mighty Amorites: "Hear, O Israel! You are crossing over the Jordan today to go in to dispossess nations greater and mightier than you, great cities fortified to heaven, a people great and tall, the sons of the Anakim, whom you know and of whom you have heard it said, 'Who can stand before the sons of Anak?'" (Dt. 9:1-2). At the beginning of Deuteronomy, Moses reminded the Jews that their fear of the Amorites turned into such a level of paranoia that they believed that God "hated" them and had brought them into the wilderness only to kill them: "and you grumbled in your tents and said, 'Because the LORD hates us, He has brought us out of the land of Egypt to deliver us into the hand of the Amorites to destroy us. 'Where can we go up? Our brethren have made our hearts melt, saying, 'The people are bigger and taller than we; the cities are large and fortified to heaven. And besides, we saw the sons of the Anakim there."' (Dt. 1:27-28). Like the Jews, we are not to fear the enemies before us. Like the Jews, we also need to be reminded of this because we lack the faith to believe that God will deliver us from our enemies: "The fear of man brings a snare. But he who trusts in the Lord will be exalted." (Prov. 29:25). "The Lord is my light and my salvation; whom shall I fear? The Lord is the defense of my life; whom shall I dread?. . . Though a host encamp against me, my heart will not fear; though war arises against me, in spite of this I shall be confident." (Ps. 27:1-3). "I fear no evil, for you are with me." (Ps. 23:4). "How blessed in the man that fears the Lord . . . He will not fear evil tidings" (Ps. 112:7). "Say to the anxious heart, 'take courage, fear not."' (Is. 34:4). If you fail to trust God and if you are disobedient, God will allow fear and paranoia to come upon you (Lev. 26:14-17). Are you only fighting the battles for God that you can win based upon your own abilities? Are you trusting God when your battles seem hopeless?
Pray with faith in God's power
Let God fight your battles for you. The key to winning your battles for God is turning them over to Him. He is unlikely to act if someone else will receive the praise of victory: "Know therefore today that it is the Lord your God who is crossing over before you as a consuming fire. He will destroy them and He will subdue them before you, so that you may drive them out and destroy them quickly, just as the Lord has spoken to you." (Dt. 9:3). "Then I said to you, 'Do not be shocked, nor fear them. 'The LORD your God who goes before you will Himself fight on your behalf, just as He did for you in Egypt before your eyes, and in the wilderness where you saw how the LORD your God carried you, just as a man carries his son, in all the way which you have walked until you came to this place.'" (Dt. 1:29-31). With faith and obedience, He also promises victory over your enemies (Lev. 26:7-8; Ex. 23:22; Nu 10:9, 35; Isa. 54:17). This does not mean that your enemies won't cause you to struggle. Christ in fact warns that you will experience tribulation in the world (Jo. 16:33). The reason for this is that the world is cursed (Gen. 3:17; Rom. 8:20-22). But Jesus offers we can overcome this tribulation with His peace that surpasses all understanding (Phil. 4:7). His "perfect love casts out fear. . . " (1 Jo. 4:18). Are you trusting Him to win your battles for you?

Faith in God is the key to victory. In order to turn the battle over to God you must have faith that He will fight it for you. It is "impossible" to please Him when you lack faith (Heb. 11:6). When you don't have faith, your body can be filled with "f.e.a.r." This is "false evidence that appears real." Where do you find faith when it is lacking? "[F]aith comes from hearing, and hearing by the word of Christ." (Ro. 10:17). The next time you fear, recite God's promises: "Do not fear for I am with you; do not anxiously look about you, for I am your God. I will strengthen you, surely I will uphold you with My righteous right hand . . . Do not fear, I will help you." (Is. 41:10, 13). "For I know the plans I have for you . . . plans for welfare and not calamity to give you a future and a hope." (Jer. 29:11). "For God has not given us a spirit of timidity, but of power and love and discipline." (2 Tim. 1:7). If you are lacking in faith, are you reading the Word and meditating on God's promises?

Have faith in the power of prayer. Today, the war you fight is spiritual. Your weapons consist of the Word of God and prayer (Eph. 6:14-18). If you don't have faith in God to answer your prayers for others, don't expect Him to answer them (James 1:6).
2) Humility: For God to Use You, Be Humble and Credit God for Your Success. Dt. 9:1-5.
God's blessings in your life are underserved. To be used by God, you must first empty yourself of pride. His blessings are undeserved: "Do not say in your heart when the Lord your God has driven them out before you, 'Because of my righteousness the Lord has brought me in to possess this land,' but it is because of the wickedness of these nations that the Lord is dispossessing them before you." (Dt. 9:4). Satan's pride in the blessing of his God-given beauty led to his downfall (Is. 14:12-15). Pride is one of the sins that will defile you (Mk. 7:21-23). It is also something that comes from the devil (1 Jo. 2:16). Pride will lead to coveting and your eventual downfall (Prov. 16:18). Do you believe that you are better than those around you? Do you feel that your victories are assured because you lead a righteous life before God? If you feel any of these things, God may use you as a prayer warrior for Him. He might first need to take you into the wilderness to remove your pride.

God is faithful even when you are not. God was going to use the Jews to drive out the inhabitants of the Promised Land. The Jews were to be the instruments of His judgment. He was also faithful to keep His promises: "It is not for your righteousness or for the uprightness of your heart that you are going to possess their land, but it is because of the wickedness of these nations that the Lord your God is driving them out before you, in order to confirm the oath which the Lord swore to your fathers, to Abraham, Isaac and Jacob." (Dt. 9:5). He also wants to use you as the instrument of His justice on Earth (Rom. 13:4). He also wants to fulfill His promises to others through you. Yet, He cannot use you if you are filled with pride. Is your clay moldable for the Potter? (Is. 64:8). Or, does the Potter first need to break your hardened clay?
Be humble and grateful when you pray
3) Repentance: Be Repentant of Your Stubborn Heart. Dt. 9:6-7
God used a "stubborn people" to show His Grace. In order to remove the pride from His people, God reminded them that had sinned from the beginning of the 40-year-journey through the end: "Know, then, it is not because of your righteousness that the Lord your God is giving you this good land to possess, for you are a stubborn people. Remember, do not forget how you provoked the Lord your God to wrath in the wilderness; from the day that you left the land of Egypt until you arrived at this place, you have been rebellious against the Lord." (Dt. 9:6-7). Eight times in the Bible, God referred to His people as being "stubborn" or "stiff necked" in some translations (Dt. 8:6, 13; 10:16; Ex. 32:9; 33:3, 5; 34:9; 2 Chr. 30:8). Have you repented of your sins while in the wilderness? If not, you are also being stubborn or stiff necked.
Pray for God to forgive you and cleanse you
If you don't repent, your prayers may be "hindered". To be an intercessor, your prayers may be "hindered" if you are stubborn or stiff necked in refusing to repent of your sins (1 Pet. 3:7). "We know that God doesn't listen to sinners, but He does listen to anyone who worships Him and does His will." (Jo. 9:31; Prov. 15:29; 8:9; Ps. 66:18).

If you repent, God is faithful to forgive your sins. Just as dangerous as failing to repent is believing that God will not hear your prayers after you repent (1 Jo. 1:9; Jo. 15:3; 1 Cor. 6:11). If you are allowing your old sins to keep you from being an intercessor in prayer, the devil has again won the battle without lifting a finger. If you don't believe that Christ has forgiven you, how can you ask Him to forgive others?
4) Gratitude: Be Grateful because God's Grace in Using You is Undeserved. Dt. 9:8-13.
By building the golden calf, the Jews had brought a death sentence upon themselves. The Jews did the unthinkable at Mount Horeb/ Sinai. They built and worshiped a golden calf while Moses was gone for a mere 40 days receiving the 10 Commandments: "Even at Horeb you provoked the Lord to wrath, and the Lord was so angry with you that He would have destroyed you. When I went up to the mountain to receive the tablets of stone, the tablets of the covenant which the Lord had made with you, then I remained on the mountain forty days and nights; I neither ate bread nor drank water. The Lord gave me the two tablets of stone written by the finger of God; and on them were all the words which the Lord had spoken with you at the mountain from the midst of the fire on the day of the assembly. It came about at the end of forty days and nights that the Lord gave me the two tablets of stone, the tablets of the covenant. Then the Lord said to me, 'Arise, go down from here quickly, for your people whom you brought out of Egypt have acted corruptly. They have quickly turned aside from the way which I commanded them; they have made a molten image for themselves.' The Lord spoke further to me, saying, 'I have seen this people, and indeed, it is a stubborn people." (Dt. 9:8-13). The Jews were deserving of death. Yet, by mercy and grace, God spared them. If they were grateful, they would have shown it through obedience. Yet, they failed to show their gratitude.

Be grateful for the grace you have received. Being "ungrateful" is one of the sins we are to avoid (2 Tim. 3:1-15). You also have been spared from death. To be an intercessor, God expects you to be grateful for the grace that you have received. If you continue to break His Law, how grateful are you for the mercy and grace that you have received?
5) Love: Love for the undeserving will cover a multitude of sins. Dt. 9:14-21.
Moses' love for undeserving people outweighed his love for himself. Before God would hear Moses' intercessory prayers, He gave Moses a test. He offered to remake His covenant through Moses. Thankfully, Moses passed the test. He declined God's offer to have the nation built through his descendants. Instead, he showed love for an undeserving people by asking God to spare the Jews. This included Moses' brother Aaron who made the golden calf: "Let Me alone, that I may destroy them and blot out their name from under heaven; and I will make you a nation mightier and greater than they. So I turned and came down from the mountain while the mountain was burning with fire, and the two tablets of the covenant were in my two hands. And I saw that you had indeed sinned against the Lord your God. You had made for yourselves a molten calf; you had turned aside quickly from the way which the Lord had commanded you. I took hold of the two tablets and threw them from my hands and smashed them before your eyes. I fell down before the Lord, as at the first, forty days and nights; I neither ate bread nor drank water, because of all your sin which you had committed in doing what was evil in the sight of the Lord to provoke Him to anger. For I was afraid of the anger and hot displeasure with which the Lord was wrathful against you in order to destroy you, but the Lord listened to me that time also. The Lord was angry enough with Aaron to destroy him; so I also prayed for Aaron at the same time." (Dt. 9:14-20). Moses' love "covered" their sins (1 Pet. 4:8). God loved the undeserving peoples of the world so much that He gave His only begotten son (Jo. 3:16). Of all God's gifts, the greatest is the love for others (1 Cor. 13:13). God answered Moses' prayers because he prayed in the Spirit by placing God's will above his own. Do you pray only for your own needs? Do you love your enemies and the enemies of God enough to pray for them?
Moses loved God's people and was burdened by their sins against God
Moses and Jesus fasted. Moses did not just pray for the Jews, he also fasted for 40 days: "forty days and nights; I neither ate bread nor drank water, because of all your sin . . ." (Dt. 9:18). His fast foreshadowed Jesus' 40 day fast (Matt. 4:2). Because Moses' actions foreshadowed Jesus, we can assume that Jesus also spent His 40 days of fasting intercessory prayer. Jesus did not end the need for fasting. He instead spoke about how to conduct yourself "when you fast . . ." (Matt 6:16-17). Are you fasting for others?

Be an agent for change in society. Moses didn't stop after he prayed for forgiveness. He then removed the things that caused idolatry: "I took your sinful thing, the calf which you had made, and burned it with fire and crushed it, grinding it very small until it was as fine as dust; and I threw its dust into the brook that came down from the mountain." (Dt. 9:21). Are you fighting to remove the things in society that violate God's Law?
6) Forgiveness: Forgive the Undeserving as God Has Forgiven You. Dt. 9:22-24.
In response to Moses' intercessory prayers, God repeatedly forgave the Jews. Moses named a few of these rebellions. "Again at Taberah and at Massah and at Kibroth-hattaavah you provoked the LORD to wrath. When the LORD sent you from Kadesh-barnea, saying, 'Go up and possess the land which I have given you,' then you rebelled against the command of the LORD your God; you neither believed Him nor listened to His voice." (Dt. 9:22-23). God repeatedly forgave the people as an example to us.
Massah. Shortly after God crushed Pharaoh's army in the sea, they camped at a place without fresh water and immediately complained to Moses: "Why, now, have you brought us up from Egypt, to kill us and our children and our livestock with thirst?" (Ex. 17:3). Rather than punishing the Jews, God made water come out from a rock at Horeb (Ex. 17:6). Moses named the place Massah (testing) and Meribbah (quarreling) because they tested the Lord saying: "Is the Lord among us?" (Ex. 17:7). Although the Jews were worthy of punishment, God forgave them. He again sets an example for us.

Taberah. God promised that the Jews' initial journey from Mount Horeb would be only three days (Nu. 10:33). Their murmuring against God began only a day or two into their journey at Taberah (Nu. 11:1, 3). God's anger burned and He "consumed some of the outskirts of the camp." (Nu. 11:1). After Moses prayed, the fires died out (Nu. 11:2). God again forgave the Jews. Are you as patient with those who repeatedly hurt you?

Kibroth-hattaavah. At Kibroth-Hattaavah, the Jews demanded meat (Nu. 11:4). They longed for the food they had while in bondage (Nu. 11:5). Their appetite for God's manna was gone (Nu. 11:6). God responded by giving them the quail they requested. But rather than thanking God, they stuffed themselves out of coveting and hoarding (Nu. 11:31-32). God burned only against those who (1) lusted out of greed and (2) failed to thank Him (Nu. 11:33-34). God could have destroyed them. Yet, again He showed mercy. Is it accurate to call God in the Old Testament as being only filled with wrath?

Kadesh-barnea. At Kadesh-barnea, the Jews rebelled against God believing that they would die if they entered the promised land (Nu. 14:1-4). After wandering for 38 years in the wilderness, the Jews returned to "Kadesh," which was most likely the same place (Nu. 20:1). They spent 38 years wandering in a circle. Upon their return, they complained and longed for Egypt (Nu. 20:5). God renamed Kadesh as "Meribah," (Nu. 20:13). which means to "quarrel," because they again quarreled with God. God, however, again forgave them. If you follow God's example, you must repeatedly forgive those who harm you (Matt. 18:22). If you don't, God cannot use you as a prayer warrior.

God showed mercy on countless other occasions. The Jews' rebellions did not begin with the exodus generation. Their rebellions dated back to their forefathers: "You have been rebellious against the Lord from the day I knew you." (Dt. 9:24). You too have been given mercy and grace on countless occasions. If you are grateful for the mercy you have received, pray for those around you who are trapped in sin and in need of mercy.
7) Steadfastness: Your Prayers for the Unrighteous Must be Ongoing. Dt. 9:25-29.
Moses' repeated intercessory prayers saved the Jews. Moses did not pray only once for the Jews. He prayed repeatedly for them. On one occasion, he prayed and fasted for 40 days for God to forgive the Jews. In his prayers, he repeated God's promises not because God was forgetful. Instead, he did so to boost his own faith as he prayed: "So I fell down before the Lord the forty days and nights, which I did because the Lord had said He would destroy you. I prayed to the Lord and said, 'O Lord God, do not destroy Your people, even Your inheritance, whom You have redeemed through Your greatness, whom You have brought out of Egypt with a mighty hand. Remember Your servants, Abraham, Isaac, and Jacob; do not look at the stubbornness of this people or at their wickedness or their sin. Otherwise the land from which You brought us may say, "Because the Lord was not able to bring them into the land which He had promised them and because He hated them He has brought them out to slay them in the wilderness." Yet they are Your people, even Your inheritance, whom You have brought out by Your great power and Your outstretched arm.'" (Dt. 9:25-28). Moses' ongoing prayers repeatedly saved the nation (Ex. 32:11-14; Nu. 11:2; 14:18-22). He prayed and fasted for people who rebelled against him and God. Are you only praying for friends and family?

Pray to reverse the curse. The High Priests of the Old Testament could only enter the Holy of Holies once per year (Lev. 16:29). By contrast, Jesus sits in the Holy of Holies interceding daily on our behalf (Heb. 9:1-10). We in turn are called upon to intercede for others. Christ's death tore from top to bottom the "veil" of the Holy of Holies that separate us from God (Matt. 27:51; Mk. 15:38). According to the Midrash, the High Priest had to wear a rope to be pulled out in case he died inside the Holy of Holies as a result of failing to properly follow God's procedures. By contrast, we can now enter the Holy of Holies with "boldness" to pray for others (Heb. 10:19-22). Like the High Priests, we are to be praying for others. God promises that "the effective prayer of a righteous man can accomplish much." (Jam. 1:16). "Love covers a multitude of sins." (1 Pet. 4:8). Your prayers for the unsaved can "cover their sins" and reverse the curse that they have imposed upon themselves. Can God count on you to be a prayer warrior in His army? Are you willing to pray without ceasing and fast for God's people?