Leviticus 17: Lessons on Salvation Through Christ from the Blood Sacrifices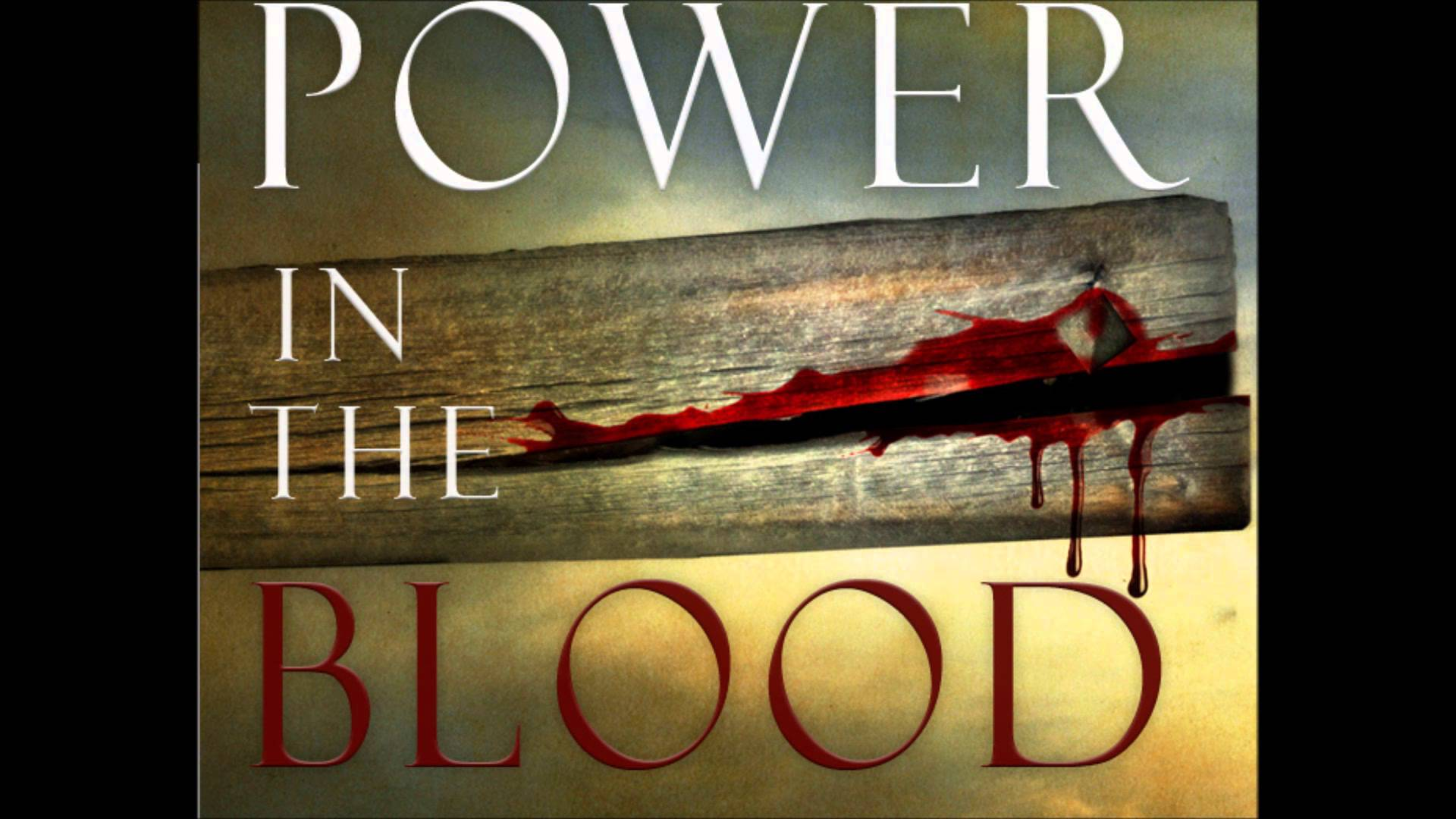 Image credit
Introduction: Leviticus Chapter 17 provides details for the location of the sacrifices found in Chapters 1 through 7. It also repeats and explains rules found within these chapters that prohibit consuming blood and animals killed by natural causes. Why would God add these additional rules and explanations 10 chapters later? Ten is a number of God's perfect revelation, symbolized by the 10 Commandments. Sometimes, God does not reveal His complete will for us all at once. Christ is a perfect example of this. The Jews carefully followed the sacrificial laws for generations before God revealed that they all foreshadowed Christ (Heb. 8:4-5; Col. 2:16-17). Jesus came to fulfill not destroy the Law (Matt. 5:17). In our own lives, God's will for us will not always be clear. Yet, we still need only to be patient and obey. Chapter 17 is crucial to our understanding of several things about the atonement that is now exclusively available through Jesus Christ. First, God reveals that there can be no atonement of sin without a blood sacrifice. Second, a blood sacrifice also requires a mediator between mankind and God. These laws point to the exclusive role of Christ in reconciling mankind with God. Third, without atonement through a proper blood sacrifice, a person also cannot have peace with God. Fourth, there are no other ways to find atonement. Choosing a different path to worship God is an act of spiritual adultery in His eyes. Fifth, the rules for atonement apply equally to both Jews and gentiles. Sixth, believers are further expected to honor the blood sacrifice by abstaining from blood. The only blood you drink should be the symbolic blood of Christ that you drink at the time of communion. Finally, after being washed clean, God requires that every believer stay sacrificed or clean from the unclean things of this world. Believers should renew their minds each day in the Spirit to wash clean from the unclean things of the world (Ro. 12:2).
1. Only a Blood Sacrifice on God's Specified Altar Can Bring Reconciliation. Lev. 17:1-4.
There was only one approved way to be reconciled with God. Anyone who sacrificed an animal outside of the camp and then failed to bring it to the entrance to the Tent of Meeting was considered guilty of murder and was to be "cut off" from the people. "1 Then the Lord spoke to Moses, saying, 2 'Speak to Aaron and to his sons and to all the sons of Israel and say to them, 'This is what the Lord has commanded, saying, 3 'Any man from the house of Israel who slaughters an ox or a lamb or a goat in the camp, or who slaughters it outside the camp, 4 and has not brought it to the doorway of the tent of meeting to present it as an offering to the Lord before the tabernacle of the Lord, bloodguiltiness is to be reckoned to that man. He has shed blood and that man shall be cut off from among his people." (Lev. 17:1-4; 9; Is. 66:3). Although there is more than one Hebrew word meaning to kill, the word here is most commonly used for offering sacrifices. Based upon a later reference to the Jews playing the "harlot" (Lev. 17:7), the context suggests that people were offering up sacrifices to foreign gods in other locations. Here, God is clear that there is only one path to atonement. He repeatedly warned against embracing "relativism," which exists when each person decides what was right or wrong based upon their individual sense of morality: "But you shall seek the Lord at the place which the Lord your God will choose from all your tribes, to establish His name there for His dwelling, and there you shall come. 6 There you shall bring your burnt offerings, your sacrifices, your tithes, the contribution of your hand, your votive offerings, your freewill offerings, and the firstborn of your herd and of your flock. 7 There also you and your households shall eat before the Lord your God, and rejoice in all your undertakings in which the Lord your God has blessed you. You shall not do at all what we are doing here today, every man doing whatever is right in his own eyes; for you have not as yet come to the resting place and the inheritance which the Lord your God is giving you." (Dt. 12:5-9). His command is repeated in the book of Judges: "In those days there was no king in Israel, every man did what was right in his own eyes." (Jdgs. 17:6; 21:25). As the world becomes smaller and more interconnected, people should not be seduced into believing that all belief systems about the path to heaven are equal and correct.

The problem the Jews face today. Today, the altar of sacrifice and the doorway to the Tent of Meeting of the Temple no longer exist. After Jesus' death, the Romans destroyed the second Temple, and it has never been rebuilt. Even after the Jews reclaimed Israel in 1948, they have not been able to rebuild the Temple because its former location is now occupied by the third most holy shrine in Islam, the Dome El Rock (where Muslims claim that their prophet ascended to heaven). During the Diaspora, not having a Temple, an altar of sacrifice or a Tent of Meeting created a serious problem. God's commandments in Leviticus Chapter 17 prevented the Jews from conducting sacrifices in their places of exile in Europe. The same problem applied to Yom Kippur. The High Priest could only make atonement for the nation by venturing one day a year into the Holy of Holies inside the temple in Jerusalem (Dt. 12:5-7). How then could the Jews fulfill God's laws for atonement? Out of impracticality, Jews believed that God formed a "new covenant" with them. Without their Temple for sacrifices, the Jews across the world came to believe that they could simply pray for forgiveness. They believed that God would then forgive their sins. Yet, God does not change or evolve (Heb. 13:8). There is nothing in the Bible that supports the view that an apology to God (without the shedding of a blood sacrifice) can atone for sins. If God was willing to cut off a Jew who failed to sacrifice an animal in the designated place and His prescribed manner, why would He accept someone who offered no sacrifice at all? God later provided an answer through Christ. He became our altar of sacrifice: "We have an altar from which those who serve the tabernacle have no right to eat." (Heb. 13:10).
The important role of the priest. A Jew might have protested that if he or she could construct an altar on the road and reverently follow the same procedures. Why not permit such a sacrifice? There are two reasons why this would not be acceptable. First, it is not our role to question God's rules. He wanted the sacrifice to take place in the location where He was present in the Holy of Holies inside the Temple. The clay has no right to question the Potter (Is. 45:9). Our ways and thoughts are not His ways and thoughts (Is. 55:8). Second, He required that His priests act as mediators between the sinner and Him during the sacrifice. Because our sins separate us from Him, a mediator must intercede on our behalf for Him to accept the blood sacrifice. In Leviticus chapters 1 through 7, every sacrifice that He described had an important role for the priest. Today, the Aaronic priesthood does not exist. Moreover, because the Temple no longer exists, modern rabbis do not perform blood sacrifices. Who then can serve as a mediator between man and God for the Jew today? The Jews do not have a Bible based answer to this question. Yet, God would provide a solution.

Jesus is our only mediator with God the Father. Jesus became our High Priest: "Therefore, He had to be made like His brethren in all things, so that He might become a merciful and faithful high priest in things pertaining to God, to make propitiation for the sins of the people." (Heb. 2:17). Aaron could only enter the Holy of Holies once per year (Lev. 16:29). By contrast, Jesus sits on the throne of the Holy of Holies and intercedes daily on our behalf (Heb. 6:20; 8:1-2; 9:1-10). Jesus is further the only mediator between man and God: "For there is one God, and one mediator also between God and men, the man Christ Jesus, who gave Himself as a ransom for all, the testimony given at the proper time." (1 Tim. 2:5). His death tore from top to bottom the "veil" of the Holy of Holies that separate us from God the Father (Matt. 27:51; Mk. 15:38). We can pray through Christ with "confidence" or "boldness" directly to God: "Therefore, brethren, since we have confidence to enter the holy place by the blood of Jesus," (Heb. 10:19 (NASB) /"boldness" (KJV)). 1 Tim. 2:5 is clear. If you are praying through someone else (like a deceased person or a priest), you are denying Jesus' role as the exclusive mediator between mankind and God.
3. God's Fellowship is only Possible Through the Blood of the Proper Sacrifice. Lev. 17:5-6.
Fellowship with God is the only path to finding peace. God instructed the Jews to offer their sacrifices as "peace offerings to the Lord." "5 The reason is so that the sons of Israel may bring their sacrifices which they were sacrificing in the open field, that they may bring them in to the Lord, at the doorway of the tent of meeting to the priest, and sacrifice them as sacrifices of peace offerings to the Lord. 6 The priest shall sprinkle the blood on the altar of the Lord at the doorway of the tent of meeting, and offer up the fat in smoke as a soothing aroma to the Lord." (Lev. 17:5-6). The burnt offering, the grain offering, the sin offering, and the guilt offering were still required. God was merely reminding the Jews that their ultimate goal was to live in peace or "Shalom" with Him. The other sacrifices were necessary but not by themselves sufficient to establish peace with Him. Before we were reconciled to God, we were enemies of Him (Rom. 5:10; Phil. 3:18-19). When enemies stop fighting, they do not automatically become friends. The two sides need to build a relationship together to find true peace. That is what the peace offering was about. The peace offering was the only voluntary offering. It was also the only offering where the person could eat part of the offering with God (Lev. 3:11, 16). This suggests that we can obtain a close state of intimacy with God. Yet, He only offers one path to find it. You will not find it through mediation, yoga, or some other religion. Only a peace offering at His appointed place will allow you to find His peace. And He offers only one path to find this.

Fellowship with God is only possible through Christ. As part of this offering, the priest sprinkled the holy blood of the peace offering on the doorway of the Tent of Meeting (Lev. 17:5). Jesus is the one who stands at the doorway of the Tent of Meeting. Without a Temple, the place of meeting is now our hearts. He offers fellowship, symbolized by dining with Him, if we respond to His call: "Behold, I stand at the door and knock; if anyone hears My voice and opens the door, I will come in to him and will dine with him, and he with Me." (Rev. 3:20). He leaves us with His peace, not the world's peace: "Peace I leave with you; My peace I give to you; not as the world gives do I give to you. Do not let your heart be troubled, nor let it be fearful." (Jo. 14:27). His peace is better. He offers us the peace that surpasses all worldly understanding: "And the peace of God, which surpasses all comprehension, will guard your hearts and your minds in Christ Jesus." (Phil. 4:7). His peace provides the ability to respond to the worst of circumstances without panicking. His peace does not go away when your circumstances change for the worse. Yet, only through the blood of Christ and His invitation to accept Him in your heart is His peace available.

Self-denial for God is a key to finding shalom. God reminded the Jews that, to find peace, the priest needed to burn the fat. The fat was a pleasure and a delicacy because it was considered the best tasting part of the animal. It was burned to create a "sweet aroma" to the Lord (Lev. 17:5; same 3:3, 9, 14, 16-17; 4:8; 7:3; 9:10, 19). "[A]ll fat is the Lord's." (Lev. 3:16). The priest who ate the fat was to be "cut-off" from the Lord (Lev. 7:25). Every believer in Christ is part of His "holy priesthood" (1 Pet. 2:5, 9; Rev. 1:6). Thus, these instructions apply to us. The person seeking peace should voluntarily give up some pleasures in life for Him. Christ says that those who want to follow Him as His disciples should to "deny" themselves: "Then Jesus said to His disciples, 'If anyone wishes to come after Me, he must deny himself, and take up his cross and follow Me. For whoever wishes to save his life will lose it; but whoever loses his life for My sake will find it."' (Matt. 16:24-26). "So likewise, whoever of you does not forsake all that he has cannot be My disciple." (Lk. 14:28-33). "He who loves his life will lose it, and he who hates his life in this world will keep it for eternal life. If anyone serves Me, let him follow Me; and where I am, there My servant will be also. If anyone serves Me, him My Father will honor." (Jo. 12:25-26). If we deny ourselves, we deny our flesh. This allows God fill us with the fruit of the Spirit, which includes peace. Is there anything in your life that you have given up for God?

Strive for the things of God and not the world. Part of giving up the fat in life is surrendering some of the pursuits of the world. Paul believed that the many things that he accomplished before he knew Christ to be a waste of his time: "What things were gain to me, these I have counted loss for Christ. Yet indeed I also count all things loss for the excellence of the knowledge of Christ Jesus my Lord, for whom I have suffered the loss of all things, and count them as rubbish, that I may gain Christ and be found in Him . . ." (Phil. 3:7-9). "For the grace of God that brings salvation has appeared to all men, teaching us that, denying ungodliness and worldly lusts, we should live soberly, righteously, and godly in the present age, looking for the blessed hope and glorious appearing of our great God and Savior Jesus Christ . . ." (Tit. 2:11-14). Is your life ambition focused on God or worldly things?

Avoiding the fat in life is good for you in the long run. Although fat tastes good, it can be bad for you if consumed in excess. It can cause people to become overweight. It can cause heart disease, hypertension, diabetes, and other problems. Fat is also where toxins are stored in the body. Giving up fat can lead to a healthier life. Giving up excess consumption can likewise lead to a happier life. We learn to be content with less. We learn to avoid overspending and debt. We also learn not to crave the things of the world, which sets us apart from God. "Do you not know that friendship with the world is enmity with God? Whoever therefore wants to be a friend of the world makes himself an enemy of God." (Jam. 4:4). "[D]o not love the world or the things in the world. If anyone loves the world, the love of the Father is not in him. For all that is in the world -- the lust of the flesh, the lust of the eyes, and the pride of life -- is not of the Father but is of the world." (1 Jo. 2:15-16). Feeding our flesh less again allows God the opportunity to instead fill us with the joy of the Holy Spirit. Is there any area in your life where you can cut back to focus instead on God?

To be in fellowship with God, offer righteous prayers through Christ. To be in fellowship, the priest was also required to take the peace offering and offer the fat through smoke as a "soothing aroma" to God (Lev. 17:6; 1:9; 3:14-15; 7:3-5; 8:16, 25; 9:10; 23:11; Ex. 29:18). This also foreshadowed Christ's blood, which created a soothing aroma to God: "just as Christ also loved you and gave Himself up for us, an offering and a sacrifice to God as a fragrant aroma." (Eph. 5:2). Today, you can also create a "soothing aroma" for God through our prayers: "May my prayer be counted as incense before You . . . " (Ps. 141:2). "each one holding a harp and golden bowls full of incense, which are the prayers of the saints." (Rev. 5:8). "And the smoke of the incense, with the prayers of the saints, went up before God out of the angel's hand." (Rev. 8:4). Are you offering daily prayers to God?
4. Choosing a Different Path to Worship God is Adulterous in His Eyes. Lev. 17:7.
Don't mix your worship with the things of the world. The Jews were told not to sacrifice to the "goat idols" common to Egypt. '"7 They shall no longer sacrifice their sacrifices to the goat demons with which they play the harlot. This shall be a permanent statute to them throughout their generations.'" (Lev. 17:7; Ezek. 20:6-8). The goat was first used in scripture to symbolize deception (Gen. 27:16, 23). Egyptians also worshiped a goat god called "paendes." The people of Israel quickly fled from Egypt. Yet, it took 40 years to get Egypt out of Israel. Sometimes we also can be attracted to things of our old lives of the flesh. In fact, anything we do that is not devoted to God can become a form of idolatry. For example, covetousness is a form of idolatry (1 Cor. 10:4; 2 Cor. 6:14-17). Today, many churches have changed what they consider to be sinful to conform to public opinion. Their worship may feel good to the people that they attract. Yet, it is sinful in God's eyes: "Do not be carried away by varied and strange teachings;" (Heb. 13:9). Are you willing to stand firm with God's rules for morality and worship, even if it causes others to scorn you?
5. Christ's Blood is the Exclusive Means of Reconciliation for All People. Lev. 17:8-9.
The rules for the sacrifices apply equally to Jews and foreigners. God did not limit His blood sacrifice rules to the Jews. He warned that a "foreigner" would also be cut off if the foreigner failed to offer the blood of the sacrifice to the "doorway" of the Tent of Meeting. "8 'Then you shall say to them, 'Any man from the house of Israel, or from the aliens who sojourn among them, who offers a burnt offering or sacrifice, 9 and does not bring it to the doorway of the tent of meeting to offer it to the Lord, that man also shall be cut off from his people."' (Lev. 17:8-9). Jesus also made clear that He is the only "doorway" to meet God the Father: "I am the door; if anyone enters through Me, he will be saved, and will go in and out and find pasture." (Jo. 10:9). "I am the way, and the truth, and the life; no one comes to the Father but through Me." (Jo. 14:6; 1:29, 36). "He was . . . brought as a lamb to the slaughter. . . " (Is. 53:7). Christ further became the sacrifice on the altar for all times. "For by one offering He has perfected for all time those who are sanctified." (Heb. 10:14). Thus, a person cannot claim to take God's Word as true and also claim that there are many ways to get to heaven. If there were many ways to get to heaven, Jesus' death at the cross would have been unnecessary. If someone tells you that he or she is going to heaven because that person is a good person, did Christ need to die for that person? (Gal. 2:21).
6. Honor Christ Who Shed His Blood for You. Lev. 17:10-14.
Don't consume blood foods. Both the Jews and the foreigners were prohibited from drinking any blood: "10 'And any man from the house of Israel, or from the aliens who sojourn among them, who eats any blood, I will set My face against that person who eats blood and will cut him off from among his people. 11 For the life of the flesh is in the blood, and I have given it to you on the altar to make atonement for your souls; for it is the blood by reason of the life that makes atonement.' 12 Therefore I said to the sons of Israel, 'No person among you may eat blood, nor may any alien who sojourns among you eat blood.' 13 So when any man from the sons of Israel, or from the aliens who sojourn among them, in hunting catches a beast or a bird which may be eaten, he shall pour out its blood and cover it with earth. 14 'For as for the life of all flesh, its blood is identified with its life. Therefore I said to the sons of Israel, 'You are not to eat the blood of any flesh, for the life of all flesh is its blood; whoever eats it shall be cut off.'" (Lev. 17:10-14). This prohibition repeated a rule that God twice stated in explaining the rules for sacrifices: "'It is a perpetual statute throughout your generations in all your dwellings: you shall not eat any fat or any blood.'" (Lev. 3:17). "You are not to eat any blood, either of bird or animal, in any of your dwellings." (Lev. 7:26). This prohibition was also one of the first laws that God ever gave: "Only you shall not eat flesh with its life, that is, its blood." (Gen. 9:4). This prohibition against drinking blood was also repeated twice in the book of Acts. There were only three laws from the Old Testament that Christians were commanded to keep: "but that we write to them that they abstain from things contaminated by idols and from fornication and from what is strangled and from blood." (Acts 15:20, 29). Yet, with the exception of the Greek Orthodox Church, many Christians across the world eat foods made from blood. Examples include: "black pudding" (U.K.), "blood sausage" (Sweden & Finland), "blutwurst" (Germany), "dinuguan," pig's blood seasoned with chili (Philippines), goose blood (Sweden), and pig's blood (Finland). By tradition, a hunter also drinks the blood of his or her first kill. Many who eat foods with blood rely upon Paul's later writings where he said that no one should judge you about what you eat or drink (Col. 2:16). Yet, when interpreting the Bible, normally the specific rules provide exceptions to the general rules. Should a Christian feel free to consume blood based upon Paul's general statements in Colossians? If so, why is the prohibition repeated twice in the book of Acts? Even if permitted, is there any great sacrifice in giving up these foods?
Image credit
Blood is a symbol of life and cleansing. The reason why the blood cannot be consumed is that it is a symbol of life: '"For the life of the flesh is in the blood, and I have given it to you on the altar to make atonement for your souls; for it is the blood by reason of the life that makes atonement."' (Lev. 17:11). "And according to the Law, one may almost say, all things are cleansed with blood, and without shedding of blood there is no forgiveness." (Heb. 9:22). Through modern science, we now know that blood carries oxygen throughout the body. It also carries antibodies to any place where toxins are found in the body. It also removes toxins and takes them to the liver and kidneys where the toxins can be filtered from the body. If the Bible were not divinely inspired, can you think of any way the rabbis thousands of years ago would have known about the many life-saving properties of blood?

Blood also reminds us of our sins. The image of spilled blood at a sacrifice would be revolting to look at. Yet, that is also how our sins appear to God: "Though your sins are as scarlet," (Is. 1:18). Thus, God used the blood as a symbol for three things. First, it reminds us of the life that only He can create. Second, it reminds us of the sin that separates us from Him. Third, it reminds us of the blood that Christ spilled to restore our fellowship with Him.

Drink only the blood of Christ. There is only one type of symbolic blood that we are still allowed to drink. That is the blood of Christ that we symbolically drink during communion (Jo. 6:54-56). A person who does not believe that Christ is their Lord and Savior cannot drink Christ's symbolic blood sacrifice. Such a person drinks damnation upon themselves (1 Cor. 11:29; Heb. 10:29). Do your actions honor Him for what He did for you? When you drink the communion, are you looking for ways to bring your life into alignment with Him?

Using blood to save lives honors God's commandment. For the early Church, the continued prohibition on drinking blood (Acts 15:20, 29) solved two purposes. First, it prohibited pagan worship. Second, it forced the Christian to respect the blood as a holy source of life through Christ. Yet, based upon the prohibition found in the book of Acts and in Leviticus, Jehovah Witnesses object to the use of another person's blood for a blood transfusion. A blood transfusion, however, can save a life after a serious accident, injury, or surgery. Moreover, saving a life with blood is exactly what God intended for blood to represent.
7. Wash Yourself Regularly from the Dead Sinful Things of the World. Lev. 17:15-16.
The prohibition on eating animals killed from natural causes. The Jews were also prohibited from eating certain dead animals. This included ones that died from natural causes or by wild animals. "15 When any person eats an animal which dies or is torn by beasts, whether he is a native or an alien, he shall wash his clothes and bathe in water, and remain unclean until evening; then he will become clean. 16 But if he does not wash them or bathe his body, then he shall bear his guilt." (Lev. 17:15-16; same 11:24-25, 27, 31, 35, 39-40). This rule would have protected the Jews from diseases that they could not see. Because of this prohibition, the Jews survived in greater numbers during the plagues of the Middle Ages. Many times non-believers look upon God's laws as being burdensome. If we don't understand the purpose behind God's laws, is that an excuse not to follow them?

Only consume (read) the living things of God. Today, Jesus is the food that gives us eternal life (Jo. 6:35, 48, 51). He was the hidden manna in the wilderness (Ex. 16:35; Jo. 6:31-35). He is also the Word of life incarnate (Jo. 1:14). If the dead carcasses of animals symbolize the ideas and teachings of mankind, reading only these dead words will eventually cause you to only think about the world and the flesh. By contrast, if we spend our time reading the Word of God, our minds will be focused on the Spirit, which leads to life (Matt. 6:22-23). Are you filling your mind with the Spirit of life or the dead things of the World?

Wash in the Word of God. If a person ate an animal that died of natural causes, he was commanded to wash his clothes and himself (Lev. 17:15). Water frequently symbolizes the cleansing of the Holy Spirit (Ez. 36:25-27). If we refuse to cleanse ourselves of the things of the World, Jesus warns that He will have no part of us: "If I do not wash you, you have no part with Me." (Jo. 13:8). Even though Christ died once for our sins, our flesh gets dirty each day and must still be washed. How do we do this? First, we read God's Word to first expose our sins: "so that He might sanctify her, having cleansed her by the washing of water with the word . . ." (Eph. 5:26). Second, we must confess the sins that the Word reveals to us. When you confess the sins that the Spirit reveals, Jesus is faithful to cleanse and forgive your sins. "If we confess our sins, He is faithful and righteous to forgive us our sins and to cleanse us from all unrighteousness." (1 Jo. 1:9). Are you regularly reading the Word and praying for the Holy Spirit to expose your hidden sins? If so, are you also confessing the sins of your daily life to allow Christ to forgive?