Introduction: It can sometimes be easy to look at evil in the world and question why God would allow it to happen. Here, David placed his hope in God's justice when Saul's leaders brought false charges against him. Through David, God prophetically reveals His ultimate response to mankind's deadly sins. Unrepentant sinners who embrace: (1) lies, (2) injustice, (3) violence, (4) rebellion, (5) spiritual blindness, and (6) pride will one day face (7) God's divine justice.
First, through David, God warned that the unsaved who embrace or employ lies or deceit will one day face His judgment. Second, God will also one day judge the unsaved who practice injustice. Third, God will further one day judge the unsaved who employ violence. Fourth, God will also judge the unsaved who refuse to repent and embrace ongoing rebellion against Him. Fifth, through David, God lamented that those whom He will judge are blind to His correction. Sixth, God will judge those who are prideful in their strengths and abilities. Finally, God will judge every deed and restore His justice. He also promises to reward His faithful believers. Thus, you never need to lose hope when evil seems ramped. God is faithful and in full control.
1. Lies: God Will Judge The Unsaved Who Embrace Lies or Deceit. Ps. 58:1a.
David mocked Saul's leaders who claimed to follow Yahweh while spreading lies. When Saul's powerful leaders brought false charges against him to kill him, David mocked them for claiming to speak righteously: "For the music director; set to Al-tashheth. A Mikhtam of David. 1 Do you indeed speak righteousness, you gods?" (Ps. 58:1a). "David directed this psalm against those who were rulers or judges in some sense. Some think they were leaders aligned with Saul who passed judgment on the fugitive David, condemning him to a death sentence as a traitor. David challenged these rulers and the uprightness of their decisions. We picture David as a fugitive, perhaps at Adullam Cave. He hears from a messenger that some assembled court of leaders close to King Saul has met and judicially condemned him as a traitor, worthy of death. David is outraged at the injustice of it and proclaims this psalm . . . David was outraged at corruption, perhaps because he now felt the sting of it. It's human nature to not care much about government and legal corruption until it personally hurts us." (David Guzik on Ps. 58).

When you lie, you act under Satan's influence. God warns believers not to tells lies to one another: "'You shall not steal, nor deal falsely, nor lie to one another.'" (Lev. 19:11; Ex. 23:1-2). Nor can you slander one another: "You shall not go about as a slanderer among your people; and you are not to jeopardize the life of your neighbor. I am the LORD." (Lev. 19:16; Ex. 23:7) Lying and slander are so offensive to God that it violates the Ninth Commandment (Ex. 20:16; Dt. 5:20). Lies and slander are also one of the sins that God "hates." "There are six things which the Lord hates, yes, seven which are an abomination to Him: . . . a lying tongue, and . . . a false witness who utters lies, and one who spreads strife among brothers." (Prov. 6:16-19). "Lying lips are an abomination to the Lord, but those who deal faithfully are His delight." (Prov. 22:22). Satan is the father of all liars. When you lie, you are under his influence: "You are of your father the devil, and you want to do the desires of your father . . . Whenever he speaks a lie, he speaks from his own nature, for he is a liar and the father of lies." (Jo. 8:44). Thus, no matter what the reason, you should never resort to lies or slander. Small lies can ultimately lead to more damaging ones. Ultimately, they grow into judgment.

God warns that those who embrace or use lies or deceit will face His judgment. Through David, God prophetically condemned those who speak lies or employ deceit: "For there is nothing trustworthy in their mouth; their inward part is destruction itself. Their throat is an open grave; they flatter with their tongue." (Ps. 5:9; Ro. 3:13). "You love evil more than good, lies more than speaking what is right. Selah" (Ps. 52:3). "They sharpen their tongues like a snake; the venom of a viper is under their lips. Selah" (Ps. 140:3). Through other prophets, God again condemned those who embrace lies or deceit: "Woe to those who drag wrongdoing with the cords of deceit, and sin as if with cart ropes;" (Is. 5:18). "No one sues righteously and no one pleads honestly." (Is. 59:4). "They speak mere words, with worthless oaths they make covenants; and judgment sprouts like poisonous weeds in the furrows of the field." (Hos. 10:4). "Because you disheartened the righteous with falsehood when I did not cause him pain, but you have encouraged the wicked not to turn from his wicked way to keep him alive," (Ezek. 13:22). The ends never justify the means. Thus, you should never use lies or deceit.

Guard your tongue when you are tempted to lie. Every person will at times feel the temptation to lie or hide the truth. But believers are warned to guard their tongues when they are tempted to lie: "But no one among mankind can tame the tongue; it is a restless evil, full of deadly poison." (Ja. 3:8). If you struggle in this area, pray for self-control.
2. Injustice: God Will Judge The Unsaved Who Practice Injustice. Ps. 58:1b-2a.
David condemned Saul's leaders who were corrupt and practiced injustice. David condemned Saul's leaders for using false evidence convict him on false criminal charges: "Do you judge fairly, you sons of mankind? 2 No, in heart you practice injustice . . ." (Ps. 58:1b-2a). The Kingdom of Israel was meant to be God's light in a fallen world. By embracing corruption and injustice, Saul's administration had instead defamed God.

God warns those who pervert His standards of morality and practice injustice. God sent many prophets to warn that He will judge those who undermine His standards of right and wrong or practice injustice: "Woe to those who call evil good, and good evil; who substitute darkness for light and light for darkness; who substitute bitter for sweet and sweet for bitter!" (Is. 5:20). "Woe to those who enact unjust statutes and to those who constantly record harmful decisions," (Is. 10:1). "Furthermore, I have seen under the sun that in the place of justice there is wickedness and in the place of righteousness there is wickedness." (Ecc. 3:16). "Then I looked again at all the acts of oppression which were being done under the sun. And behold, I saw the tears of the oppressed and that they had no one to comfort them; and power was on the side of their oppressors, but they had no one to comfort them." (Ecc. 4:1). "Now hear this, you heads of the house of Jacob and rulers of the house of Israel, who despise justice and twist everything that is straight," (Micah 3:9). "For those who turn justice into wormwood, and throw righteousness to the earth." (Amos 5:7). "For I know your offenses are many and your sins are great, you who are hostile to the righteous and accept bribes, and turn away the poor from justice at the gate." (Amos 5:12). "Therefore the Law is ignored, and justice is never upheld. For the wicked surround the righteous; therefore justice comes out confused." (Hab. 1:4). Thus, those who seek to normalize what God calls evil will one day be held to account.

Be God's instrument of righteousness. Paul urged believers to resist the evil in their hearts: "Love must be free of hypocrisy. Detest what is evil; cling to what is good." (Ro. 12:9). Part of clinging to what is good involves being God's instrument of justice and love for the oppressed: "He has told you, mortal one, what is good; and what does the LORD require of you but to do justice, to love kindness, and to walk humbly with your God?" (Micah 6:8). "This is what the LORD says: 'Guard justice and do righteousness, for My salvation is about to come and My righteousness to be revealed."' (Is. 56:1). Are you serving God by helping those who are oppressed?
3. Violence: God Will Judge The Unsaved Who Practice Violence. Ps. 58:2b.
David condemned Saul's leaders for employing violence against God's people. Based upon their false charges, Saul's leaders sought to murder David and those who helped him: "2b  . . . on earth you clear a way for the violence of your hands." (Ps. 58:2b). Because God had anointed David, Saul's leaders had brought judgment upon themselves.

God will also judge those who embrace violence. Through Solomon and the prophets, God also condemned those who pervert His perfect justice through acts of violence: "The violence of the wicked will sweep them away, because they refuse to act with justice." (Prov. 21:7). "For the vineyard of the LORD of armies is the house of Israel, and the people of Judah are His delightful plant. So He waited for justice, but behold, there was bloodshed; for righteousness, but behold, a cry for help." (Is. 5:7). During the end times, God warns that violence and unforgiveness will be widespread: "1 But realize this, that in the last days difficult times will come. 2 For people will be . . . 3 unloving, irreconcilable, malicious gossips, without self-control, brutal, haters of good, 4 treacherous, reckless, conceited, . . .," (2 Tim. 3:1-4). People will become "without understanding, untrustworthy, unloving, unmerciful;" (Ro. 1:31).

Show love to your attackers and let God avenge you. Because David responded to Saul's attacks with love, Saul later repented (1 Sam. 24:17). When Shimei publicly cursed and slandered David (2 Sam. 16:5-6), David showed Shimei forgiveness in the hope that God would also forgive and restore him (2 Sam. 16:12). Shimei later repented of his sins, and David forgave him (2 Sam. 19:16-23). Jesus also encourages you to love their enemies: "But I say to you, love your enemies and pray for those who persecute you," (Matt. 5:44). God will then avenge you: "But if your enemy is hungry, feed him; if he is thirsty, give him a drink; for in so doing you will heap burning coals on his head." (Ro. 12:20). When you are slandered, respond to your attacker with love and forgiveness.
4. Rebellion: God Will Judge The Unsaved Who Embrace Rebellion. Ps. 58:3.
David condemned Saul's leaders for their ongoing rebellion against God. Saul's leaders did not act out of character when they perverted God justice to persecute David. They had instead continuously lived lives of rebellion against God: "3 The wicked have turned away from the womb; these who speak lies go astray from birth." (Ps. 58:3). Thankfully, God is quick to forgive and slow to anger. But, those who refuse to repent, His mercy has a limit. People should examine their hearts and repent of any rebellious ways.

Those who live in constant rebellion will one day face consequences for their actions. God also sent the prophets to warn His stiff-necked people to repent and end their ongoing rebellion against Him: "You have not heard, you have not known. Even from long ago your ear has not been open, because I knew that you would deal very treacherously; and you have been called a rebel from birth." (Is. 48:8). "But they, our fathers, acted arrogantly; they became stubborn and would not listen to Your commandments." (Neh. 9:16). "And admonished them in order to turn them back to Your Law. Yet they acted arrogantly and did not listen to Your commandments but sinned against Your ordinances, which, if a person follows them, then he will live by them. And they turned a stubborn shoulder and stiffened their neck, and would not listen." (Neh. 9:29). "The LORD also said to me, 'I have seen this people, and indeed, it is a stubborn people."' (Dt. 9:13). "For I know your rebellion and your stubbornness; behold, as long as I have been alive with you until today, you have been rebellious against the LORD; how much more, then, after my death?" (Dt. 31:27).

Jesus will return to judge those who reject Him according to their deeds. For those who reject Jesus' mercy and grace, Jesus will judge them according to their deeds: "For the Son of Man is going to come in the glory of His Father with His angels, and will then repay every man according to his deeds." (Matt. 16:27). "Behold, I am coming quickly, and My reward is with Me, to render to every man according to what he has done." (Rev. 22:12). "I will give to each one of you according to your deeds." (Rev. 2:23b). Thus, those who reject God and live in rebellion will be held to account for their actions.

All have fallen short and sinned against God. God's condemnations of evil should bring every person to repentance because all have fallen short and sinned against God: "Every one of them has turned aside; together they have become corrupt; there is no one who does good, not even one." (Ps. 14:3; 53:3; Ro. 3:10, 12, 20). "And do not enter into judgment with Your servant, for no person living is righteous in Your sight." (Ps. 143:2). Is there unrepentant sin that you need to confess to God?
5. Spiritual Blindness: God Will Judge The Unsaved Who Reject Correction. Ps. 58:4.
David condemned Saul's leaders for refusing to heed God's warnings to repent. Saul's leaders had become so numb to their sins that even the voice of a snake charmer could not convince them to repent and change their ways: "4 They have venom like the venom of a serpent; like a deaf cobra that stops up its ear, 5 so that it does not hear the voice of charmers, or a skillful caster of spells." (Ps. 58:4). God gives every sinner many warnings to repent and change their ways. But many are sadly blind to His warnings.

God warns His people not to become so blinded by sin that they cannot hear him. God also sent the prophets to warn sinners that they were spiritually blind to His warnings: "'Now hear this, you foolish and senseless people, who have eyes but do not see, who have ears but do not hear." (Jer. 5:21). "To whom shall I speak and give warning, that they may hear? Behold, their ears are closed and they cannot listen. Behold, the word of the LORD has become for them a rebuke; they take no delight in it." (Jer. 6:10). "Yet they did not listen to Me or incline their ear, but stiffened their neck; they did more evil than their fathers." (Jer. 7:26). "This is what the LORD of armies, the God of Israel says: 'Behold, I am going to bring on this city and all its towns the entire disaster that I have declared against it, because they have stiffened their necks so as not to listen to My words.'" (Jer. 19:15). "But they refused to pay attention, and turned a stubborn shoulder and plugged their ears from hearing." (Zech. 7:11). God wants you to regularly read His Word and pray so that the Holy Spirit can both convict you of your sins and guide you.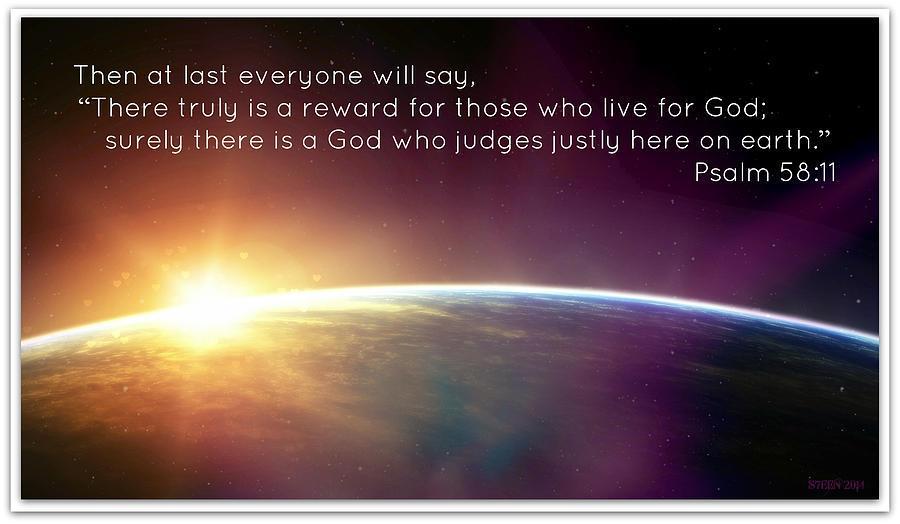 Image credit
Pursuing worldly wisdom can lead to spiritual blindness. Those who find wisdom in worldly pursuits embrace what God calls "foolishness": "Where is the wise person? Where is the scribe? Where is the debater of this age? Has God not made foolish the wisdom of the world?" (1 Cor. 1:20). "For the wisdom of this world is foolishness in the sight of God. . . ." (1 Cor. 3:19). Thus, you should be careful not to conform to the wisdom of the world. Whenever you feel trapped in the pursuits of money or wealth, pray for God to renew your mind: "And do not be conformed to this world, but be transformed by the renewing of your mind, so that you may prove what the will of God is, that which is good and acceptable and perfect." (Ro. 12:2; Col. 3:2). If you seek wisdom out of worldly measures, you may become spiritually blinded to God's Word.
6. Pride: God Will Judge Those Who Are Prideful in Their Abilities. Ps. 58:6-9.
David warned Saul's leaders that God would humble them and shatter their false pride. Saul's leaders pictured themselves like powerful lions. But God would shatter their strength and false pride: "6 God, shatter their teeth in their mouth; break out the fangs of the young lions, Lord. 7 May they flow away like water that runs off; when he aims his arrows, may they be as headless shafts. 8 May they be like a snail which goes along in slime, like the miscarriage of a woman that never sees the sun. 9 Before your pots can feel the fire of thorns He will sweep them away with a whirlwind, the green and the burning alike." (Ps. 58:6-9). God is sovereign over evil: "God reigns over the nations, God sits on His holy throne." (Ps. 47:8). Thus, He will one day humble the proud.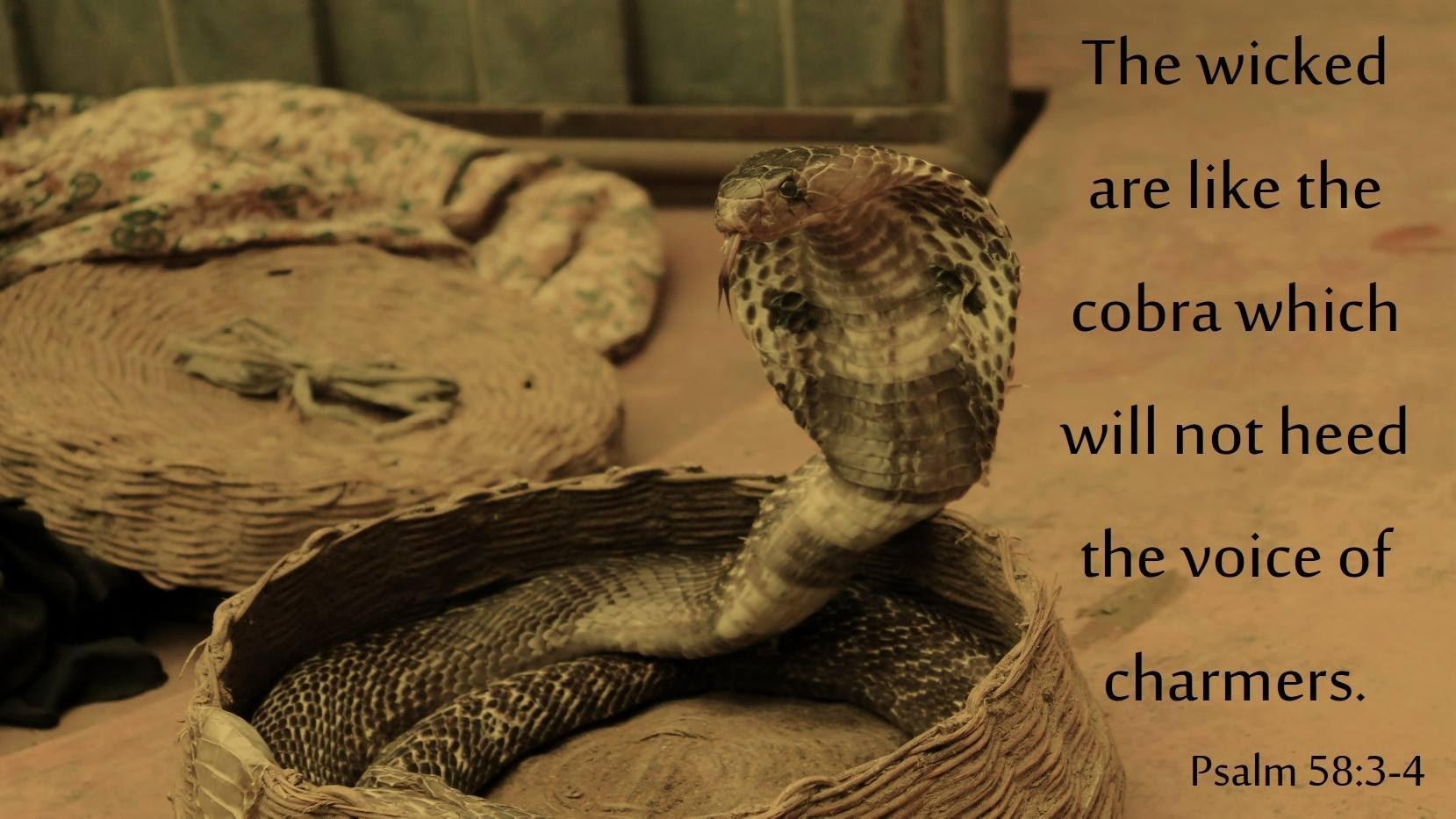 Image credit
God will humble and judge those who are filled with pride before Him. David repeatedly warned his prideful enemies that God would judge and shatter their false pride: "May the foot of pride not come upon me, and may the hand of the wicked not drive me away." (Ps. 36:11). "Arise, LORD; save me, my God! For You have struck all my enemies on the cheek; You have shattered the teeth of the wicked." (Ps. 3:7). "Arise, LORD, confront him, make him bow down; save my soul from the wicked with Your sword," (Ps. 17:13). "Those who do injustice have fallen there; they have been thrust down and cannot rise." (Ps. 36:12). "But You, God, will bring them down to the pit of destruction; men of bloodshed and deceit will not live out half their days. But I will trust in You." (Ps. 55:23). "The wicked will see it and be vexed, He will gnash his teeth and melt away; the desire of the wicked will perish." (Ps. 112:10). When others attack you out of pride, you can give your burdens to God and let Him deal with it.
7. Justice: God Will Judge Every Deed and Restore His Divine Justice. Ps. 58:10-11.
David took comfort in God's justice and trusted Him to judge evil. David never needed to right the wrongs that others committed against him. He trusted God to be just and fair: "10 The righteous will rejoice when he sees vengeance; He will wash his feet in the blood of the wicked." 11 And people will say, 'There certainly is a reward for the righteous; there certainly is a God who judges on the earth!'" (Ps. 58:10-11). God will not only judge those who reject Him, He will also reward His faithful servants.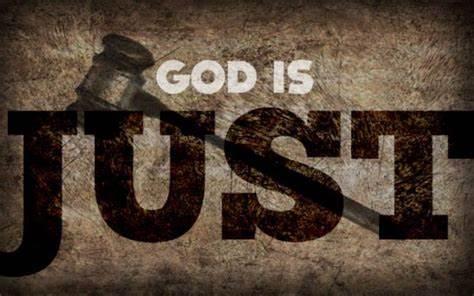 Image credit
God judges the world fairly and with perfect justice. David encouraged believers to place their hope in God's perfect justice in the face of a fallen world: "And He will judge the world in righteousness; He will execute judgment for the peoples fairly." (Ps. 9:8). "For the needy will not always be forgotten, nor the hope of the afflicted perish forever." (Ps. 9:18). '"Because of the devastation of the poor, because of the groaning of the needy, now I will arise,' says the LORD; 'I will put him in the safety for which he longs.' (Ps. 12:5). "May the nations be glad and sing for joy; for You will judge the peoples with fairness and guide the nations on the earth. Selah" (Ps. 67:4). "Rejoice, you nations, with His people; for He will avenge the blood of His servants, and will return vengeance on His adversaries, and will atone for His land and His people." (Dt. 32:43). "and they cried out with a loud voice, saying, 'How long, O Lord, holy and true, will You refrain from judging and avenging our blood on those who live on the earth?"' (Rev. 6:10).

Have faith that Jesus will reign with justice and righteousness and one day judge evil. God promised that David's line would lead to the Messiah, who would reign with eternal justice and righteousness and judge evil: "Behold, the days are coming," declares the Lord, 'When I will raise up for David a righteous Branch; and He will reign as king and act wisely and do justice and righteousness in the land. In His days Judah will be saved, and Israel will dwell securely; and this is His name by which He will be called, 'The Lord our righteousness.'"' (Jer. 23:5-6). "For a child will be born to us, a son will be given to us; and the government will rest on His shoulders; and His name will be called Wonderful Counselor, Mighty God, Eternal Father, Prince of Peace. There will be no end to the increase of His government or of peace, on the throne of David and over his kingdom, to establish it and to uphold it with justice and righteousness from then on and forevermore. The zeal of the LORD of hosts will accomplish this." (Is. 9:6-7). "A throne will even be established in lovingkindness, and a judge will sit on it in faithfulness in the tent of David; moreover, he will seek justice and be prompt in righteousness." (Is. 16:5). Jesus was born into the line of David (Matt. 1:1). He came to fulfill God's covenant with David as the eternal King of Kings (Lk. 1:32-33; Rev. 19:16). You can also give thanks that you will forever live under His righteous reign.

God's justice includes mercy and grace. God is filled with compassion and divine justice: "Therefore the LORD longs to be gracious to you, and therefore He waits on high to have compassion on you. For the LORD is a God of justice; how blessed are all those who long for Him." (Is. 30:18). "Thus says the LORD, 'Let not a wise man boast of his wisdom, and let not the mighty man boast of his might, let not a rich man boast of his riches; but let him who boasts boast of this, that he understands and knows Me, that I am the LORD who exercises lovingkindness, justice and righteousness on earth; for I delight in these things,' declares the LORD." (Jer. 9:23-24). God will eventually right every wrong committed against you and reward your secret good deeds of faith. But you must be patient for His perfect timing (Ro. 8:28). Are you praising God for His justice?

God will not impose His judgment on those who repent. God also sent the prophets to encourage sinners that He would show mercy and forgiveness to those who repent: "But if the wicked person turns from all his sins which he has committed and keeps all My statutes and practices justice and righteousness, he shall certainly live; he shall not die." (Ezek. 18:21). "if that nation against which I have spoken turns from its evil, I will relent of the disaster that I planned to bring on it." (Jer. 18:8). "Now then, reform your ways and your deeds and obey the voice of the LORD your God; and the LORD will relent of the disaster which He has pronounced against you." (Jer. 26:13). Thus, you can encourage sinners that God's mercy and forgiveness is available to all who repent.

Jesus offers eternal salvation as a reward for your faith. God is also faithful to reward those who have faithfully served Him (Ps. 58:11). Jesus gave His life so that all who have faith in Him might live: "But God demonstrates His own love toward us, in that while we were yet sinners, Christ died for us." (Ro. 5:8). "I am the good shepherd; the good shepherd lays down His life for the sheep." (Jo. 10:11). "For God so loved the world, that He gave His only begotten Son, that whoever believes in Him shall not perish, but have eternal life." (Jo. 3:16). His blood is the symbol and proof of His covenant. "And He said to them, 'This is My blood of the covenant, which is poured out for many.'" (Mk. 14:24; Lk. 22:20; 1 Cor. 11:25; Jer. 31:31). What Jesus offers is also free (Ro. 6:26). His reward only requires your faith that He died on the cross for your sins.

Jesus will also reward your faith on Earth and in heaven. In addition to the reward of eternal life, Jesus also promises to bless you in many other ways. He promises to bless you with the Holy Spirit as a down-payment on your salvation (Eph. 1:14; 2 Cor. 1:22). And, in addition to blessings on Earth through the Spirit, He promises five kinds of crowns in heaven. First, those who persevere in the face of trials will receive a crown of life: "Blessed is a man who perseveres under trial; for once he has been approved, he will receive the crown of life which the Lord has promised to those who love Him." (Ja. 1:12; ; Rev. 2:10). Second, those who live a pure life while waiting for His return will receive a crown of righteousness: "in the future there is laid up for me the crown of righteousness, which the Lord, the righteous Judge, will award to me on that day; and not only to me, but also to all who have loved His appearing." (2 Tim. 4:8). Third, those who exercise self-control will receive an "incorruptible crown" (1 Cor. 9:25-27). Fourth, elders, pastors, teachers, leaders, and shepherds of God's flock will also receive "a crown of glory" (1 Pet. 5:4). Finally, those who help lead others to Christ will receive a "crown of rejoicing" (1 Thess. 2:19; ). Jesus also promised various conditional blessings in the beatitudes (Matt. 5:1-12). He also promised "rewards" for those who store up their treasures in heaven (Matt. 6:20). These are among the examples of blessings that are unrelated to your salvation. Other kinds of rewards on Earth include a prolonged life (Dt. 5:32-33). Have you given thanks for Jesus' many undeserved gifts in your life and the many undeserved gifts that await you in heaven?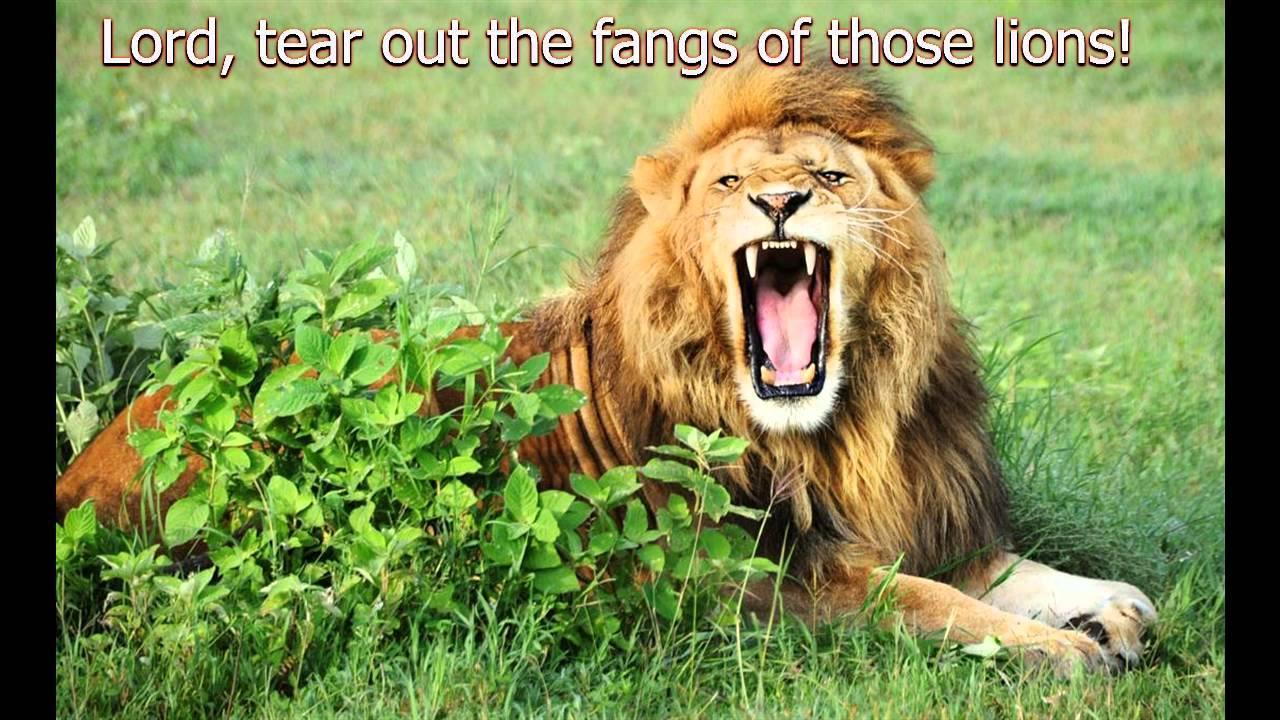 Image credit